The Citizen Science co-creation workshop was led by members of the Pain Studies Lab, the Arthritis Research Center of Canada (ARC) and their patient-partners.
Dr. Diane Gromala, Dr. Chris Shaw, Ankit Gupta, Bhairavi Warke and Sherry Wang from SFU's Pain Studies Lab led a co-creation workshop with collaborators Dr. Linda Li, Hussein Mamdani and Juliane Chien from the Arthritis Research Center on April 18th, 2019 at the University of British Columbia (UBC), Vancouver. In the workshop, researchers together with their patient-partners explored new approaches to collecting information about the burden of symptoms from patients in the Canadian province of British Columbia.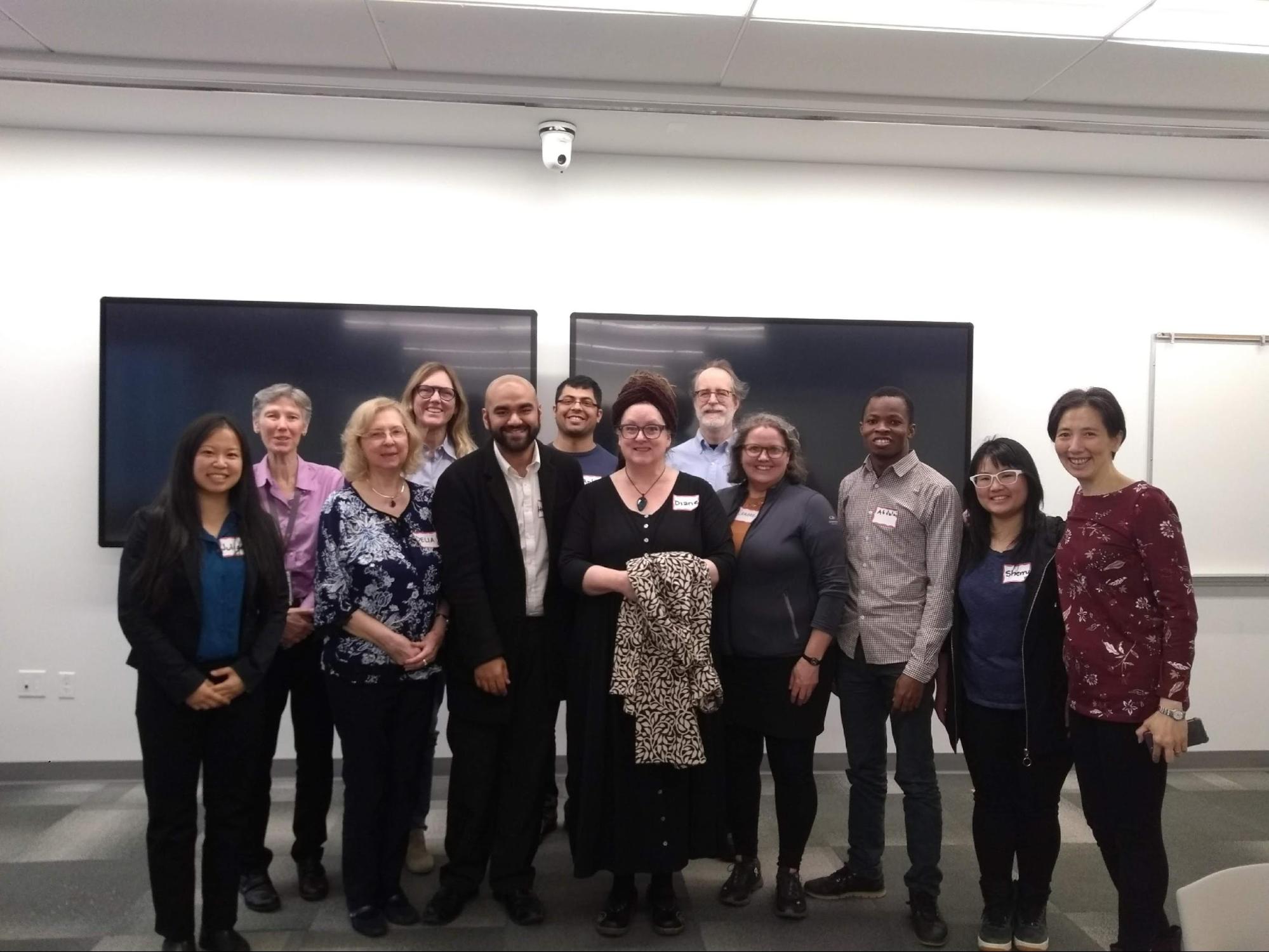 Left to Right: Juliane Chien, Alison Hoens, Delia Cooper, Cheryl Koehn, Hussein Mamdani, Ankit Gupta, Diane Gromala, Chrish Shaw, Leanne Currie, Abdul-Fatawu Abdulai, Sherry Wang, Linda Li
Photo courtesy: Bhairavi Warke 2019
The main objective behind the Citizen Science workshop was to test different methods for collecting data on symptoms from people who may — or may not — have been diagnosed with a particular condition. The health researchers participating in this workshop were also patients themselves, and played the role of citizens who would be contributing information about their health anonymously.
The outcomes of the research revealed a high level of complexity required for a system and helped identify the needs not only of the citizens who would be contributing their information, but also of health researchers who would use that information. The team's next step is to further refine their approach and test it for security, privacy, usability, adherence and effectiveness.