Kathryn Cruz is working in a team comprised of Pain Studies Lab and University of British Columbia researchers to supplement research in virtual reality for chronic pain patients.
The research poster, titled "Exploring Virtual Reality Preferences in Chronic Pain Patients: Game Controllers, Genres, and VR Experiences" was well-received at the competition. Cruz received special thanks as the first representative of the School of Interactive Arts and Technology (SIAT) that submitted to SFU's Student Undergraduate Research Journal.
This SFU SURJ event aims to promote undergraduate research by providing young scientists exposure and recognition for their work by undergoing a peer-review process. Organizers hope to foster a community of undergraduates who value research while engaging all students in science communication and education.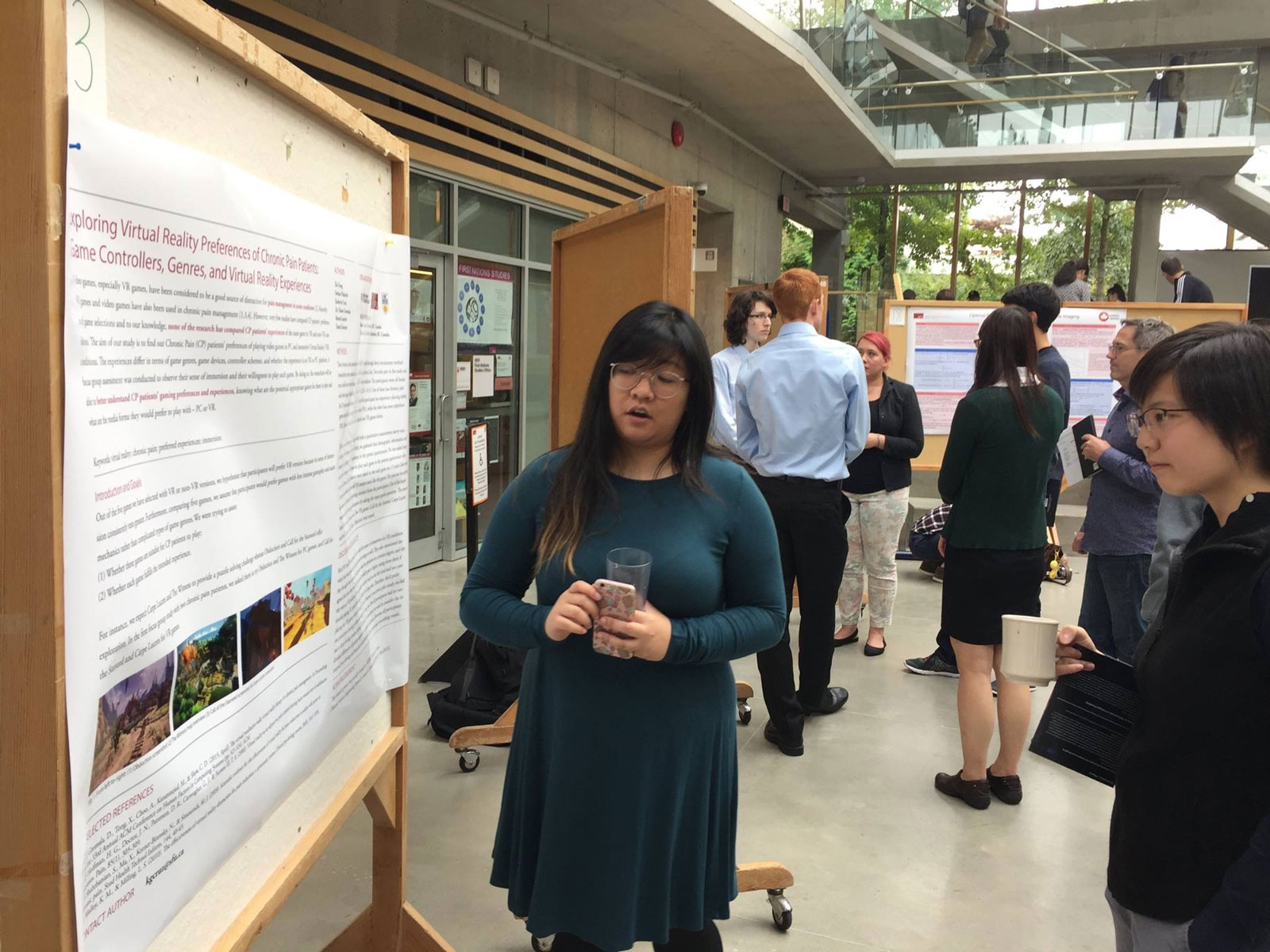 Photograph: Kathryn Cruz at the 1ST Annual Simon Fraser University Student Undergraduate Research Journal Poster Competition on September 24, 2017.