In 2021, the Pain Studies Lab member Dr. Xin Tong had 3 significant achievements:
she earned her Ph.D.,
was awarded a postdoctoral fellowship affiliated with the Pervasive Wellbeing Technology Lab at Stanford University, and
was the recipient of Canada's prestigious Bill Buxton Best Canadian HCI Dissertation Award.
This award recognizes the most outstanding doctoral dissertation completed at a Canadian university in the field of Human-Computer Interaction.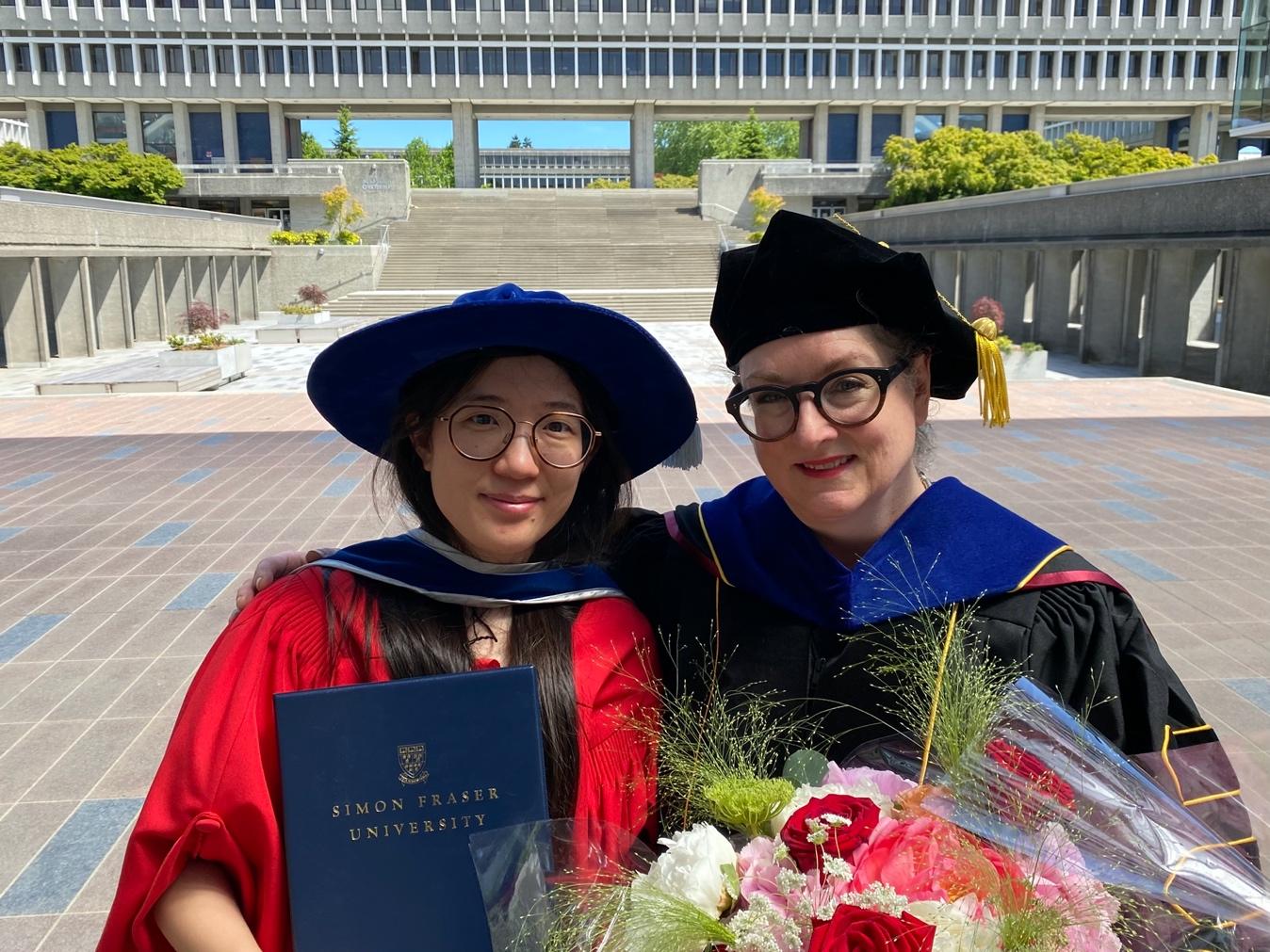 The Pain Studies Lab's most recent Ph.D. graduate is Dr. Tong, is currently an Assistant Professor in Computation and Design at Duke Kunshan University (DKU).
Dr. Tong's dissertation, Bodily Resonance: Exploring the Effects of Virtual Embodiment on Pain Modulation and the Fostering of Empathy toward Pain Sufferers, combined both technical and human aspects of research to explore how virtual embodiment — through the use of VR technology — can affect people's perception of pain and address the biological, psychological and social challenges that chronic pain patients face. This work identifies factors that impact the effect of VR embodiment on pain, including features of avatars, combinations of multiple modalities to communicate pain, and the integration of narratives into games.
Findings from Dr. Tong's studies led to a series of important design recommendations for using embodied VR to generate empathy. Building on those results, Dr. Tong proposes Bodily Resonance, a design framework for pain and VR for empathy. The framework connects the real body that is in pain, the VR content, the illusion of presence in the virtual world and the narrative to mediate the perception of pain and empathy.