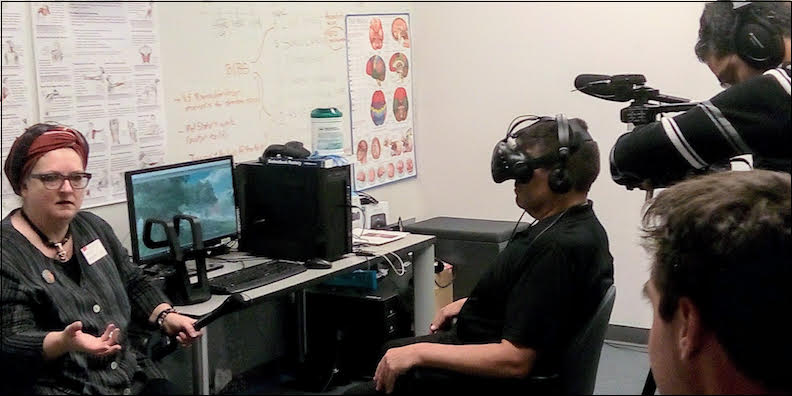 © copyright SFU Pain Studies Lab; Photo: Weina Jin
Academica.ca visited SFU's Pain Studies Lab on September 26th to interview VR pioneer Dr. Diane Gromala. She discussed the VR systems that she has been designing, building, testing and deploying at pain clinics and hospitals since the 1990s, primarily for people who live with long-term chronic pain.
Dr. Gromala also shared the scientific data that validates that her VR system is an effective form of non-pharmacological pain control, as well as future work aimed at aging populations, adults and teens who are undergoing chemotherapy and for adults who are recovering from addiction. Serkan Pekcetin ran the VR demonstration while Academica.ca's camera rolled.